People living in poverty throughout the world, including the United States, are typically wrapped in the immediacy of trying to solve problems for today. It is the nature of life in poverty; tomorrow may not be a "given." In fact, even having a sustainable today may not be possible.
Our Bridges out of Poverty training is designed to equip you by giving you a deeper understanding of poverty and what it is like for those facing it. As you gain empathy and a better understanding of the challenges faced by people in poverty, you will be able to build relationships with those living in poverty and create opportunities for their success.
*Bridges out of Poverty costs $100 for nonmembers and $25 for members of Compassion Coalition.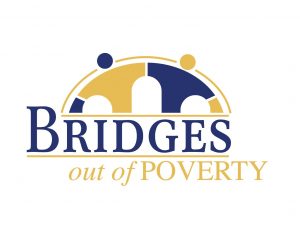 IN
COLLABORATION

»

Bridges out of Poverty was created by the Aha Process. The Aha Process exists to enable individuals, institutions, and communities to stabilize and grow resources for all, particularly those in poverty. Compassion Coalition has two staff who are lifetime certified trainers in Bridges out of Poverty.